We don't follow the pack. For us, the path of least resistance is irrelevant. We look at how to use creativity and experience to shift paradigms.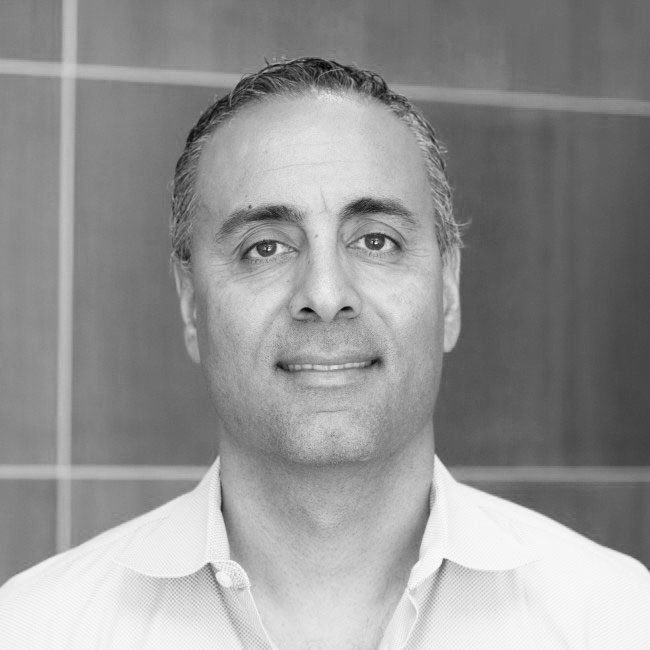 BABAK RAZI
INTERIM CHIEF EXECUTIVE OFFICER
Babak Razi founded Third Wave Ventures in 1996 to help guide the growth of emerging high-technology companies in Southern California.
VIEW FULL BIO
Among his endeavors, Razi was an early founder of Innovent Systems, which was acquired by Broadcom Corporation for $705M and now forms the core of Broadcom's wireless group. Razi currently serves on the Board of Directors of Ostendo Technologies and Ingenu, among others. Prior to founding Third Wave, Razi was a principal at Grosvenor Holdings and at the Stratham Group, real estate development firms, which have developed thousands of residential lots and numerous retail projects throughout Southern California and Arizona. Razi received B.A. degrees in Business Economics and Communications from the University of California, Santa Barbara.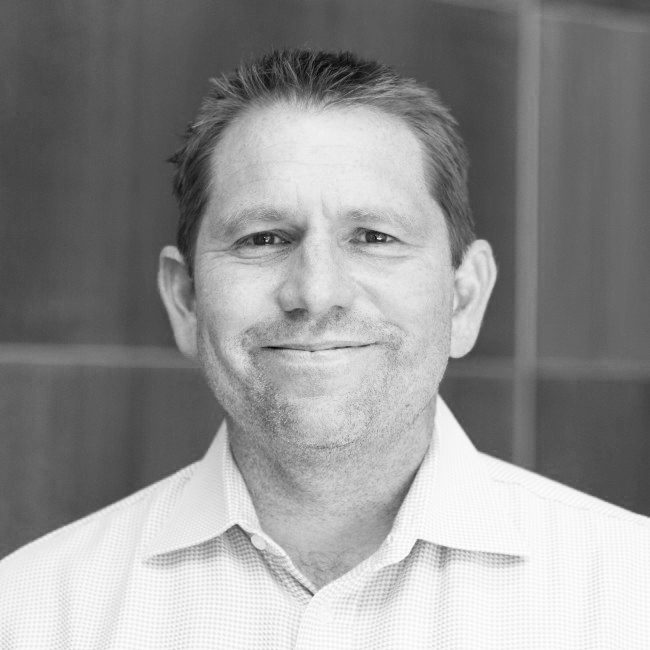 TED MYERS
CO-FOUNDER AND CHIEF TECHNOLOGY OFFICER
Dr. Myers is a recognized expert in wireless communication systems and digital signal processing theory.
VIEW FULL BIO
Prior to co-founding Ingenu, Dr. Myers was a founder of CommASIC, where he developed the WBSP processor and its first application to the 802.11 a/b/g physical layer. Based on this architecture, the resulting chipset was a first-pass success and industry best in cost and power consumption, which led to the acquisition of CommASIC by Freescale Semiconductor in 2005. While at Freescale Semiconductor, he applied the WBSP processor architecture to various other wireless applications. Earlier in his career he led and/or contributed to numerous other physical layer designs for cellular applications and government satellite systems. Dr. Myers has a Ph.D. and B.S. in Electrical Engineering from Virginia Tech and an M.S. in Electrical Engineering from the University of Maryland at College Park.
ROB BOESEL
CO-FOUNDER AND CHIEF NETWORK OFFICER
Mr. Boesel applies his extensive experience designing and leading the development of the company's systems and ASICs.
VIEW FULL BIO
Prior to co-founding Ingenu, he was a founder and VP of Engineering for CommASIC Inc., which was acquired by Freescale Semiconductor in 2005. At CommASIC, Mr. Boesel was responsible for building a team of engineers, managing the development of systems, ASIC, software, hardware and test disciplines and for completing the development of a WLAN base-band ASIC for handheld devices based upon CommASIC's WBSP technology. Prior to CommASIC, he held several engineering leadership positions, including Director of Engineering at Qualcomm, where he led the system design of CDMA technology and infrastructure products. Mr. Boesel also serves on the Board of Directors of Ingenu. Mr. Boesel has an M.S. in Electrical Engineering from the University of Illinois at Urbana-Champaign and a B.S. in Electrical Engineering from the University of Southern California, with a background in signal processing and communications.
LANDON GARNER
CHIEF MARKETING OFFICER
As chief marketing officer, Landon Garner oversees the development and execution of all brand and marketing strategy.
VIEW FULL BIO
Prior to joining Ingenu, Mr. Garner served as director of marketing for RacoWireless, a leading enabler of cellular M2M connectivity solutions – helping guide the company through two major capital events, closing with the company's final exit in late 2014. Mr. Garner also worked in a similar role for KORE, following its acquisition of RacoWireless. Earlier in his career, he worked for Nu Skin, a leading personal care product company, as part of their global product marketing team, managing its flagship brand as it grew to generate more than a billion dollars in revenue. Mr. Garner holds a bachelor's degree in marketing communication from Brigham Young University and an MBA from the University of Hawaii's Shilder College of Business.
TOM GREGOR
PRESIDENT AND GENERAL MANAGER, MACHINE NETWORK
Tom Gregor has more than 19 years of experience in the wireless communications industry.
VIEW FULL BIO
Before joining Ingenu in July 2015, Mr. Gregor served as Vice President of Product Management and Carrier Services at KORE Wireless. Mr. Gregor came to KORE through the acquisition of RacoWireless where he served as the company's Vice President of Product Development and Sales Support organization since joining Raco in May 2011. He came to RacoWireless from T-Mobile, where he had national responsibility for all sales engineering and sales operations activities for its M2M sales channel, and was instrumental in the successful implementation of wireless data technologies for enterprise customers and M2M solution partners. Prior to that, he held leadership positions at Omnipoint Communications and VoiceStream Wireless. Mr. Gregor received his MBA in Management Information Systems from Fairleigh Dickinson University and a bachelor's degree in finance from Providence College.
DAN HALVORSON
EXECUTIVE VICE PRESIDENT & CHIEF FINANCIAL OFFICER
Dan Halvorson is a seasoned global financial executive who brings more than 25 years of experience developing and advising technology companies from early-stage financing through IPO.
VIEW FULL BIO
Prior to joining Ingenu, Mr. Halvorson held CFO positions at several San Diego-based publicly held companies including Novatel Wireless, Inc. (NASDAQ:MIFI), DivX, Inc. and most recently, OneRoof Energy, as well as executive finance roles at Dura Pharmaceutical and Alliance Pharmaceutical. At Novatel, Mr. Halvorson directed various capital transactions including overseeing the company's IPO process and managing the company's substantial revenue growth. He also served as executive vice president of operations and CFO for DivX, Inc. where he was instrumental in negotiating several strategic transactions that contributed to the company's technology innovation, corporate growth and subsequent acquisition. Mr. Halvorson has experience in all financial and internal control activities, including financial planning and reporting, Sarbanes-Oxley (SOX), public accounting, internal audit, corporate governance, tax, treasury, risk management and investor relations. Mr. Halvorson holds a B.S. in Business Administration and Accounting from San Diego State University.
ROBERT L. HINES, JR
GENERAL COUNSEL AND SECRETARY
Mr. Hines became our General Counsel and Secretary in March 2016.
VIEW FULL BIO
Prior to joining us, Mr. Hines, was General Counsel and Secretary of Radiant Logistics, Inc. (NYSE MKT: RLGT) from May 2013 to February 2016. Prior that that, from 2004 to 2013, Mr. Hines served as Managing/Principal Attorney for T-Mobile USA, Inc., the nation's fourth largest telecommunications carrier, where he supported machine-to-machine (IoT) sales, federal government sales, and multinational sales initiatives. Prior to that, he served in a variety of legal roles, including serving as the General Counsel and Secretary of Multiple Zones International (NASDAQ). He earned a Bachelor of Arts degree from the University of North Carolina at Chapel Hill and a Juris Doctor and Masters of Business Administration from Vanderbilt University.