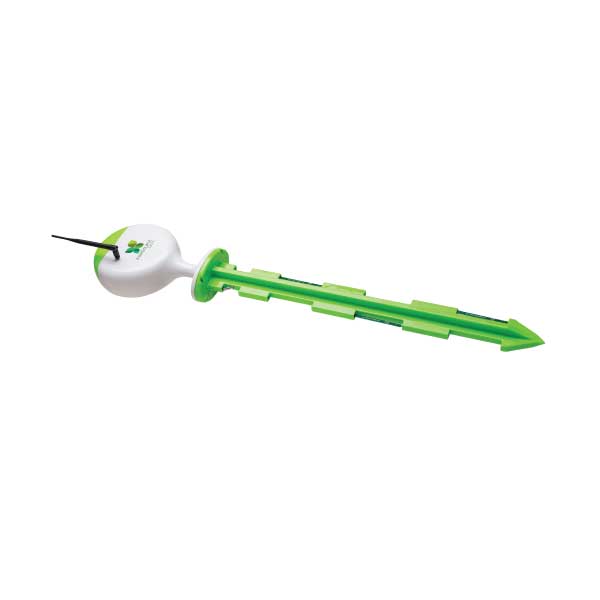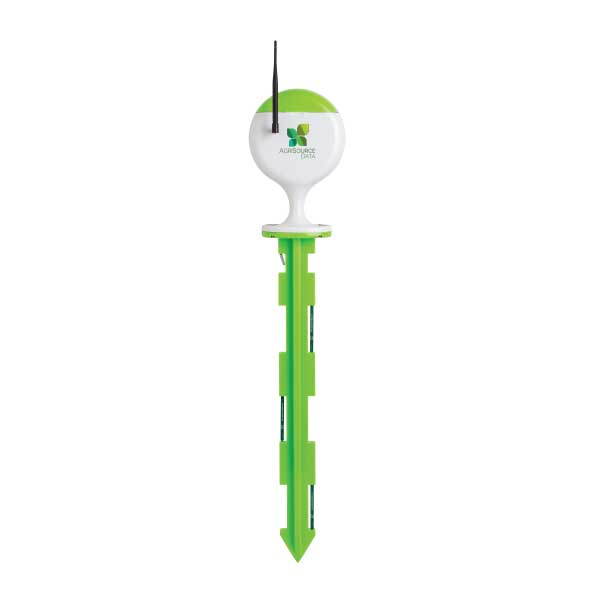 The Intelliroot™ system by AgriSource data is a network of low cost, highly accurate, on-demand sensors that measure volumetric water content at multiple depths then transmit that data to a central, easy to use portal accessible by desktop or mobile device. Their low cost means you can put sensors where you need them, not just where you can afford them. This will give you an unprecedented understanding of exactly what's going on throughout your entire field.
The bottom line is we need to produce more while using less. Less fertilizer, less pesticide, less water. And it's not just a little more production…it's a lot. Nearly double over the next few decades. Out of these resources we must begin conserving, water stands out above the rest as possibly the most important. Proper water management can impact your yields more than any other single variable over which you have any control.
Easy Install
It's easy to install in just minutes. No complex wiring or power hookup. Just drive into the ground, turn it on and Intelliroot™ begins transmitting soil temp and moisture from multiple depths; once every two hours.
Multi-Depth
Sensors located at multiple depths allow you to monitor moisture at root depth as well as predict future conditions. Soil temperature at 2″, moisture at 8″ & 16″. Moisture levels at 24″ available if required.
Extended Range
While most systems have limited range, our sensors can talk to each other from many miles away, meaning more fields covered by a single access point.
DEVICES FROM THIS COMPANY