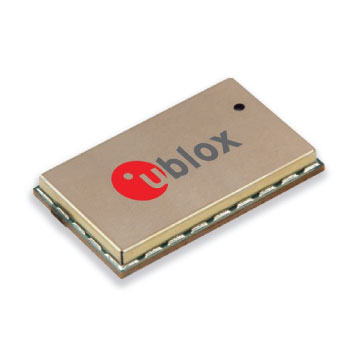 The u-blox SARA-S200 module is the second generation of u-blox RPMA® modules for the Machine NetworkTM. The LGA form factor and the industry standard 7-wire Serial Peripheral Interface (SPI) allow for easy integration with various host processors.
SARA-S200 provides an easy migration between other u-blox form factors and cellular technologies thanks to nested de- sign. Its low power design (50 μW average power consump- tion in sleep mode) means it can operate for 10 years or longer with a single battery.
Easy migration between u-blox 2G, 3G and 4G modules

Ultra low power consumption yielding 10+ years battery life

Supports QoS and NERC CIP compliant secure design

Autonomous adaptation optimizes real world interference

Separate broadcast channel for rapid FOTA updates
With –133 dBm sensitivity and with its secured design (meeting NERC CIP and industry mandated critical infrastructure require- ments), the SARA-S200 module can service multiple applica- tions across urban, suburban, below ground, and indoor envi- ronments, all on a single network. Another unique advantage is its separate FOTA broadcast channel that can rapidly provide critical updates to millions of devices at the same time.
The end-to-end secure design ensures confidential data trans- port, as well as secure authenticated device firmware upgrades.
OTHER DEVICES FROM THIS COMPANY