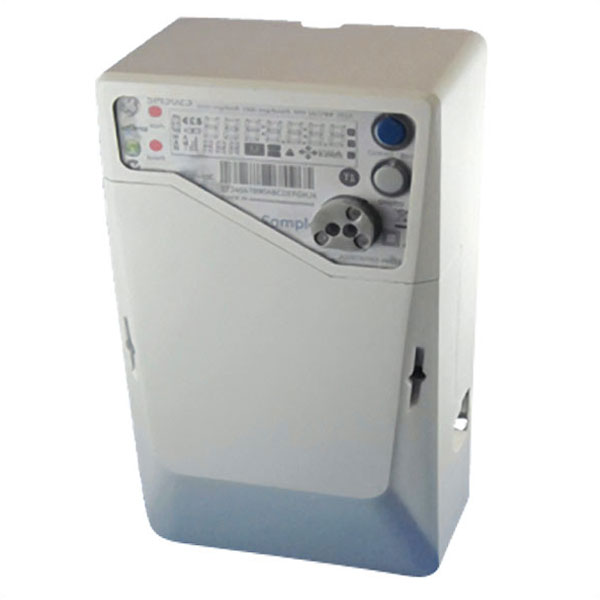 Aclara's SGM3000™ Smart Energy Meter product line, offers robust and flexible technology that covers metering needs from basic, energy-only metering to comprehensive smart metering with advanced functionality for commercial customers.
Aclara's family of commercial IEC meters helps utilities implement advanced energy management and power quality monitoring by providing easy access to critical information for higher productivity, improved efficiency and reduced energy costs throughout the energy distribution and usage chain.
The Aclara SGM3000 Smart Energy Meter product line, delivers Smart Grid capabilities with its embedded micro-computing to power across both commercial and industrial applications.
The SGM3000 series includes eight (8) meter variations including single phase, polyphase, dual-element and CT metering for both residential and commercial use. All meters are ideal for basic metering, off-peak tariffs, co-generation, three-phase metering or a mixture across your network.
Demand Management
SGM3000 smart meters support a wide range of load control configurations for a variety of commercial and industrial demand-energy applications. The meters can support a 100A main disconnect relay and up to two auxiliary load control relays of either 40A or 2A capacity.
Power Quality
SGM3000 is the ideal power meter for monitoring and managing power quality in an energy supply network. The SGM3000 monitors quality parameters such as reactive energy, total harmonic distortion, voltage profiles, outage statistics, and under/over voltage and frequency events.
Future Proof Communications
The SGM3000 smart meters support modular, field-replaceable communications to facilitate wide area network communications. The SGM3000 communications interface supports a broad range of communications options including GPRS, 3G, WiMAX, LTE, RF Mesh and Ethernet.
Smart Configuration
Reducing configuration time and costs, the SGM3000 features flexible configurations to support customized needs including highly configurable load profiles, time-of-use, demand metering and prepayment, measurement profiles, load control schedules and multi-element options.
OTHER DEVICES FROM THIS COMPANY