Expanded leadership team creates strategic vision of the Machine Network™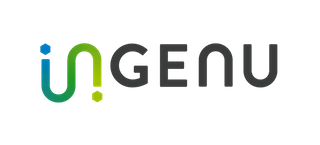 CTIA Super Mobility, LAS VEGAS – September 9, 2015 —On-Ramp Wireless today announced a corporate relaunch under which the company will change its name to Ingenu and expand its executive leadership team. Ingenu, which the company describes as "Simply Genius," will incorporate On-Ramp's existing Random Phase Multiple Access (RPMA®) technology and networks.
The company also announced today it is building a nationwide network dedicated exclusively to machine-to-machine (M2M) and Internet of Things (IoT) connectivity—the Machine Network™.
"On-Ramp's proven technology, extensive global deployments and strong customer partnerships define the significance of the Ingenu brand," said John Horn, CEO of Ingenu. "Combined with a demonstrated leadership team of wireless industry professionals, we are ready to take the IoT market to a whole new level leveraging the power of RPMA technology."
The Ingenu leadership team, led by Horn, who joined the company earlier this year, includes executives with a successful history of executing on go-to-market strategies with M2M technologies. The current leadership team has been bolstered by the addition of Tom Gregor as president and general manager, Landon Garner as chief marketing officer and James Seines as vice president of finance.
Ingenu has also augmented its board of directors with the appointment of Richard Lynch, former CTO of Verizon Communications, to chairman of the board. Industry veterans Ivan Seidenberg, former CEO of Verizon Communications, and Dr. Andrew Viterbi, former CTO of Qualcomm, will continue their involvement with the company in board and advisory roles.
"Ingenu's RPMA technology is uniquely different due to the advantages it gives to the end customer and to the network provider," said Lynch. "Purpose-built for the IoT, RPMA works, it is here today and the people who need it can quickly understand the benefits it offers."
About Ingenu
Ingenu is building the first wireless Machine Network, the world's largest IoT network dedicated to connectivity for machines. Operating on universal spectrum, the company's RPMA® technology is a proven standard for connecting Internet of Things (IoT) and machine-to-machine (M2M) devices around the world, with more than 35 networks deployed over seven years. The Machine Network™ will have further reach, global range and longer lasting battery life than any existing network. It is also future-proof – enabling technology solution providers to maximize their product's efficiency and longevity, with unparalleled control and visibility. Ingenu is led by a highly experienced team and backed by one of the strongest boards in the industry, including veterans from Verizon and Qualcomm. Information about Ingenu can be found at http://www.ingenu.com, or follow us on Twitter @ingenunetworks.
Media Contacts:
Justine Schneider
Calysto Communications
Email:  jschneider@calysto.com
Phone:  +201-921-9428
Kirsten Garvin
Ingenu
Email:  kirsten.garvin@ingenu.com
Phone:  +1-760-533-6945