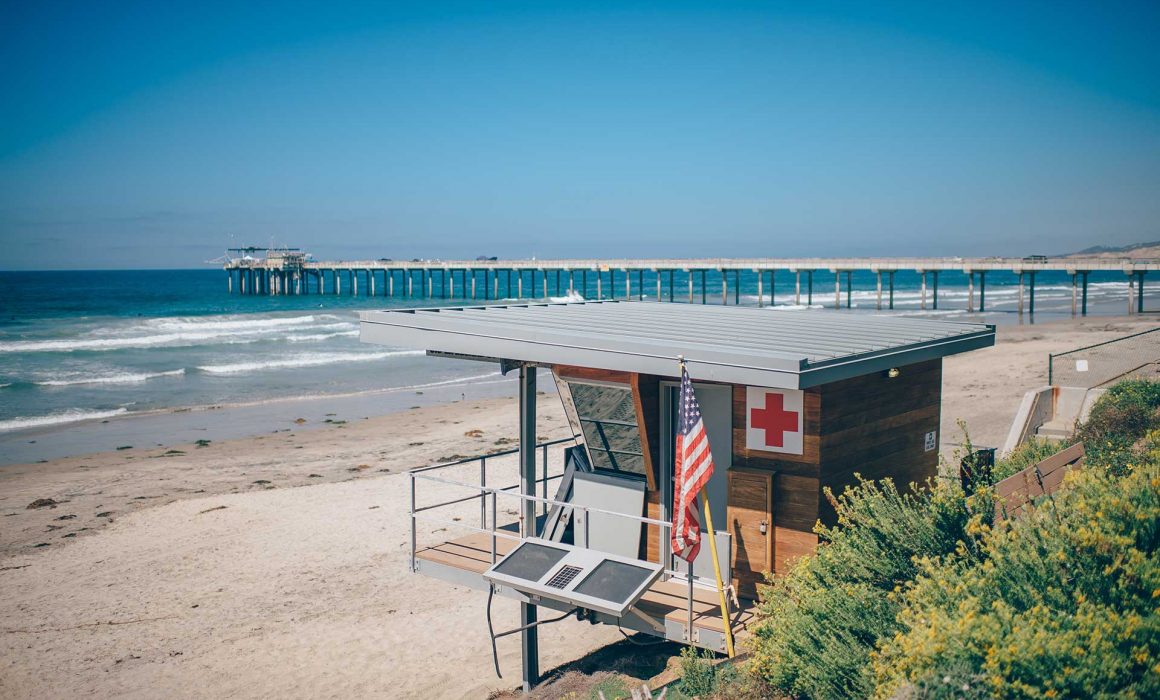 RPMA technology enables smart, sustainable applications for America's Finest City
DistribuTECH Conference and Exhibition – SAN DIEGO – January 31, 2017 – Ingenu Inc.™, the company that delivers purpose-built IoT connectivity, today announced the availability of its Machine Network™ in the greater San Diego metropolitan area. The Internet of Things (IoT) network, powered by Ingenu's RPMA® (Random Phase Multiple Access) technology will drive applications related to municipal sustainability and clean energy. The San Diego Machine Network will serve the eighth-largest city in the U.S., reaching more than 800 square miles and covering a population of over 2.6 million people.
The City of San Diego has been recognized for its Climate Action Plan, enabling sustainability initiatives while improving public health and air quality, conserving water and more efficiently using resources. The host of applications that will utilize the Machine Network will include smart grid, environmental and water monitoring, smart street lighting, waste management, parking and others.
"Through the Climate Action Plan, San Diego is executing on its strategy to reduce greenhouse emissions, enhance renewable energy and provide a better environment for its citizens," said David Graham, Deputy Chief Operating Officer, City of San Diego. "Innovations in the areas of smart technology powered by IoT networks such as Ingenu's RPMA will assist in delivering actionable data to align with these important environmental initiatives."
San Diego-based Ingenu has a history of providing smart city solutions to the region with its RPMA technology which is currently deployed by San Diego Gas & Electric on a private smart grid network. The public San Diego Machine Network will serve the greater metropolitan area with its purpose-built machine connectivity, offering unparalleled range, coverage and capacity with extremely low power and long-lasting battery life.
"The San Diego region is leading the country in fostering the development of clean technology solutions," said Tom Gregor, president and general manager, Machine Network at Ingenu. "We are excited about the opportunity to extend our network connectivity throughout this innovative city and look forward to working with our ecosystem to bring smart, sustainable innovations to life."
The nationwide Machine Network build-out is now underway across the United States, and is targeted to serve over 100 major metropolitan areas by the end of 2017. The Machine Network currently provides more than 100,000 square miles of wireless coverage for a host of IoT applications. For specific information on the San Diego Machine Network, visit http://www.ingenu.com/technology/machine-network/cities/san-diego.
Ingenu will feature its RPMA technology and smart solutions from its ecosystem partners in booth #1540 at the DistribuTECH Conference and Expo, taking place Jan. 31 – Feb. 2, 2017 at the San Diego Convention Center.
About RPMA
Utilizing globally available spectrum, Ingenu's RPMA® (Random Phase Multiple Access) technology is purpose-built for M2M/IoT connectivity, offering unparalleled range, coverage and capacity with extremely low power requirements and longer-lasting battery life. It uniquely enables devices to connect more efficiently and cost-effectively in both the uplink and downlink. Requiring fewer towers to provide coverage to large areas (1:10 to 1:30 radio towers needed for RPMA vs. cellular), RPMA is rapidly becoming a global standard for IoT communication. For more information on RPMA technology, visit  www.ingenu.com/technology/rpma/ 
About Ingenu Inc.
Ingenu™ is building the Machine Network™, the world's largest IoT network dedicated to LPWA (low-power, wide-area) connectivity for machines. Operating on universal spectrum, the company's RPMA® technology is a proven standard for connecting Internet of Things (IoT) devices around the world, with 38 private networks deployed. The Machine Network will have further reach, global range and longer lasting battery life than any existing network. Ingenu is led by a highly experienced team, including veterans from Verizon, T-Mobile, and Qualcomm. Information about Ingenu can be found at www.ingenu.com, or follow us on Twitter @ingenunetworks.